The Christmas Balloon Debate (December 2020)

A tradition of the annual festive period is the Voltaire Balloon Debate - a brutal fight to the death, a bit like Christmas shopping.
This year's basket contained a veritable spectrum of political views: Fidel Castro, Jacob Rees-Mogg, Queen Marie-Antoinette, Nicola Sturgeon, Jacinda Ardern and Arlene Foster.
The Voltaire crowd is notoriously uncompromising, especially when it comes to noblesse oblige so promptly dispatched Rees-Mogg and the Austro-French Queen (despite the latter's attempt to win favour with cake). As a rule, Voltaireans cannot be bought.
Similarly, they are squeamish about revolutionary violence so it was 'hasta luego' to our Cuban generalissimo. It came down, therefore, to a duel between the three female nationalists. Mutual respect soon gave way to base intrigue and points scoring, with Arlene jettisoned next. It came down to a face-off between two iron ladies, with Jacinda citing her relentless record in combatting COVID19, while Nicola proclaimed her triumphant fight against the Sassanachs. At the bitter end New Zealand outscored Scotland, something rugby fans are well used to by now.
Perhaps Christmas should be like the Balloon debate: we should do it every year?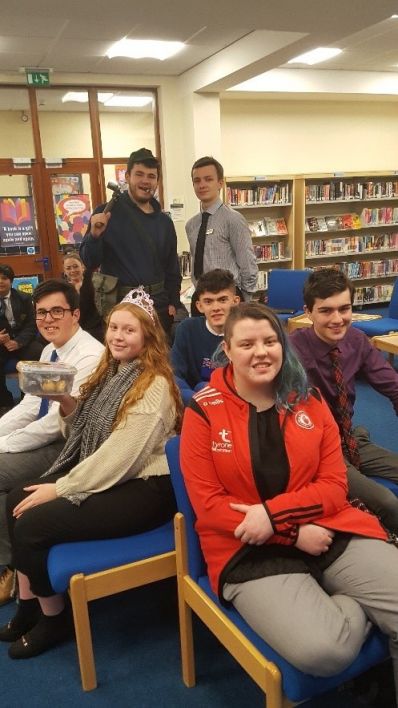 Previous Meetings
December 2020 - The Christmas Balloon Debate
November 2020 - The Thin Blue Line
October 2020 - Time for Tynwald to Party?
September 2020 - Balance Between Freedom and Public Health
July 2020 - Black Lives Matter
February 2019 - Climate Change and Gender Debate