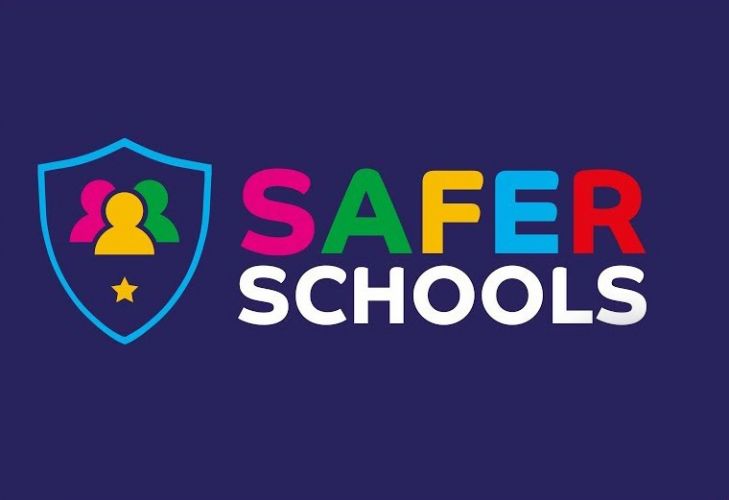 We are delighted to launch The Safer Schools App at Ballakermeen High School
The team at Safer Schools have designed a free App that educates young people on safe usage of the internet both in school and at home. By using the App, both you and your child will have access to content, tips and advice on how to stay safe online. It provides the user with an in-depth understanding of Social Media and the benefits and risks of Apps such as Snapchat, Instagram and Houseparty, to name but a few. The App also provides information on developing healthy screen time and social media habits, protecting yourself from the latest scams and how best to keep your personal information safe online. The in-App Safety Centre has up-to-date information on how to block, mute and report anything you or the child in your care may find worrying or upsetting online, from images to comments from online bullies.
Download and Login Instructions
1) Search 'Safer Schools' and download the App.

2) Open the app and type in 'Ballakermeen High School' enter the parental entry code: 7675. The content for students is designed to be age appropriate so there are student codes for each year group, please refer to the letter sent out to parents/carers for these codes or contact BHSEnquiries@sch.im.